Student Checking
The perfect solution for students like you! Whether you're embarking on your college journey or are already knee-deep in studies, our Student Checking Account is designed to make your financial life easier.
Free when enrolled in online statements.
Join Today & Open Account
Send & Receive Money With ZELLE
Card Management & Spend Tracking
ATM/VISA Credit Cards
When you open your account, we'll also give you a free VISA Debit Card. You can use this card just like a check anywhere VISA is accepted. Plus, you can also use it to get cash at thousands of ATMs worldwide through the Pulse network.
The VISA Debit Card makes everyday purchasing quick and easy, because it works like a check and it's safer than carrying cash. Even better, there's no need to show ID or wait for approval, so you're in and out of stores in no time.
The VISA Debit Card is also an ATM card. You can use it at 400,000 ATMs in the VISA/PLUS Global ATM Network.  For your convenience, local ATMs are located at the locations below:
Copperhill Branch
Blue Ridge Branch
Kickstart Convenience, Turtletown TN
IGA Hometown Foods, McCaysville GA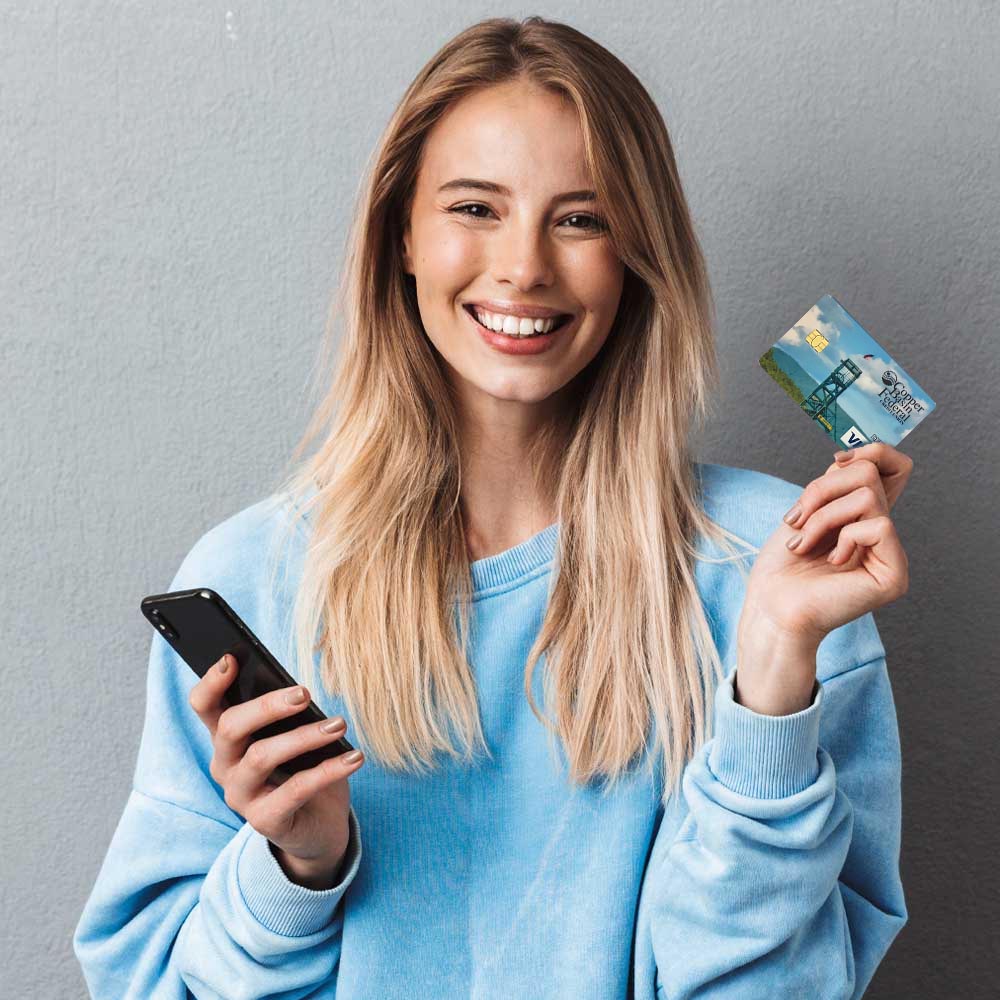 Pick Your Debit Card Design
Scroll through options below…
1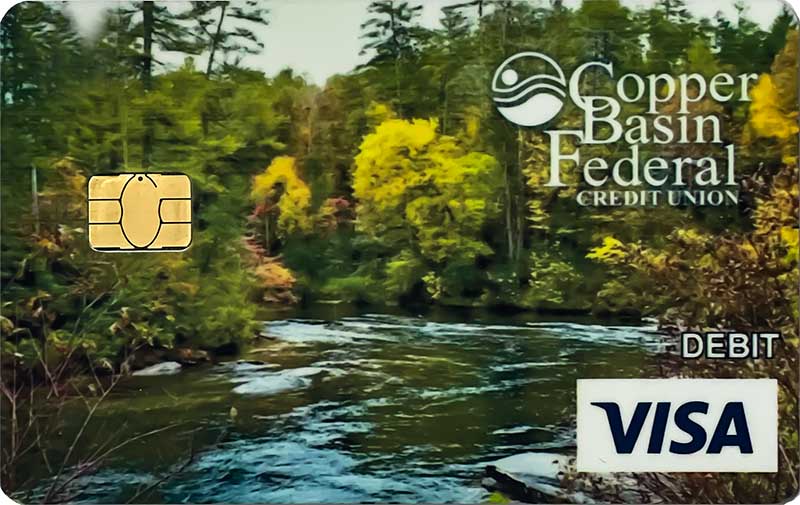 2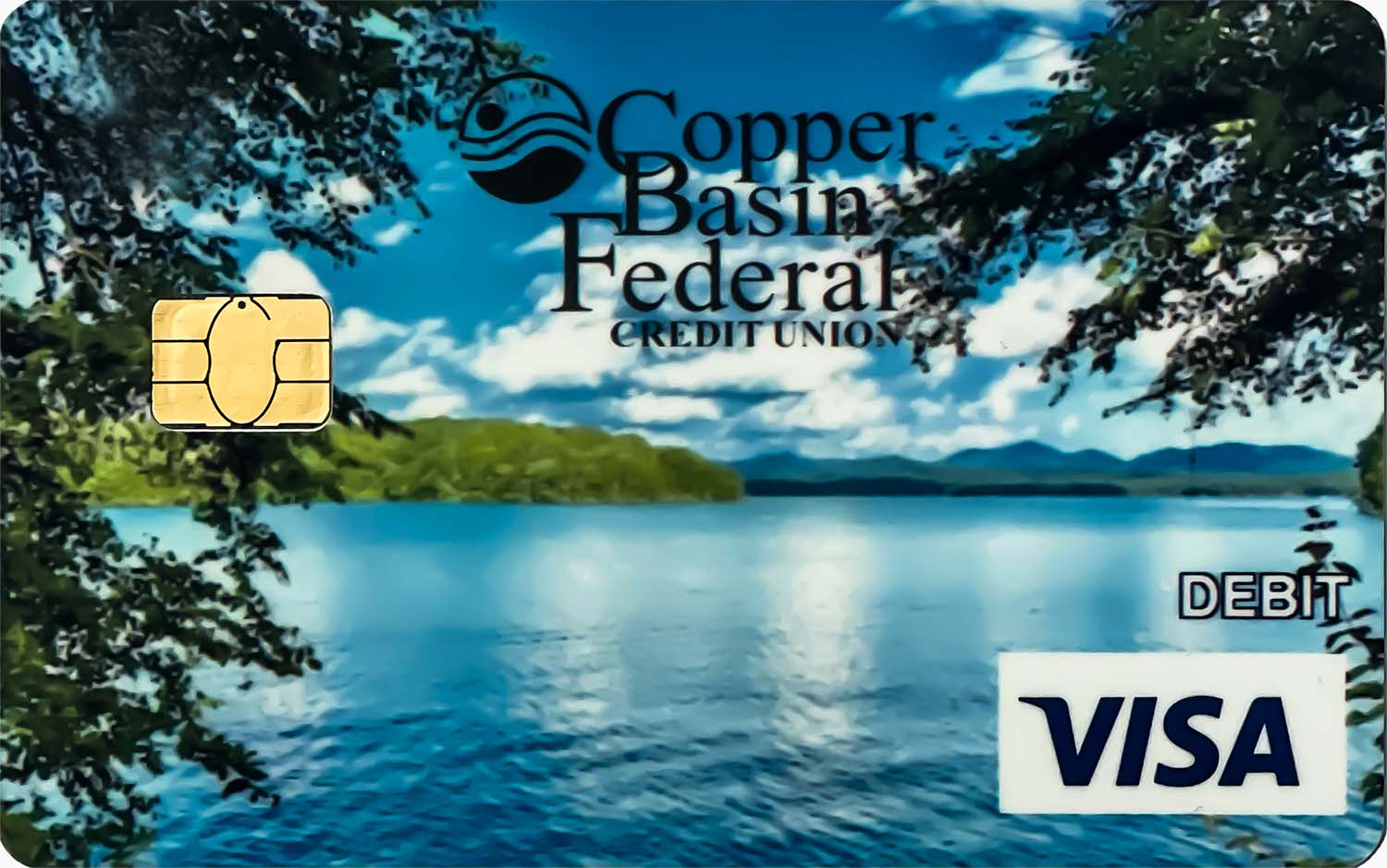 3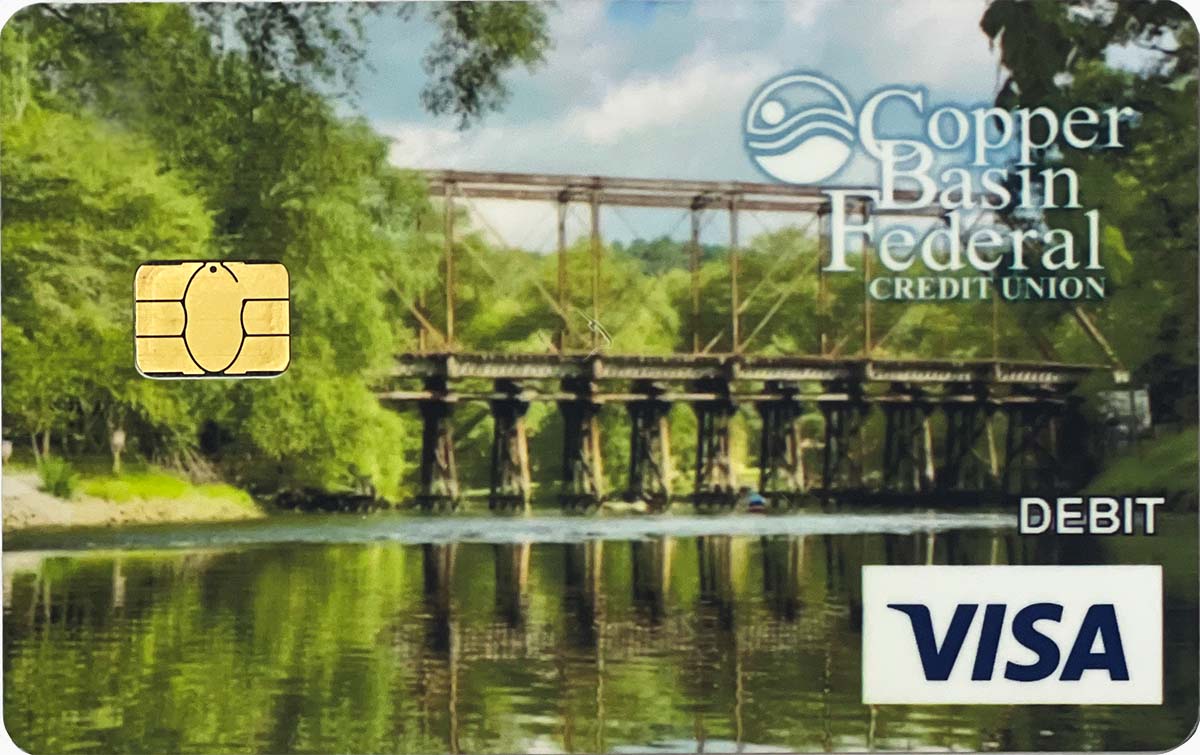 2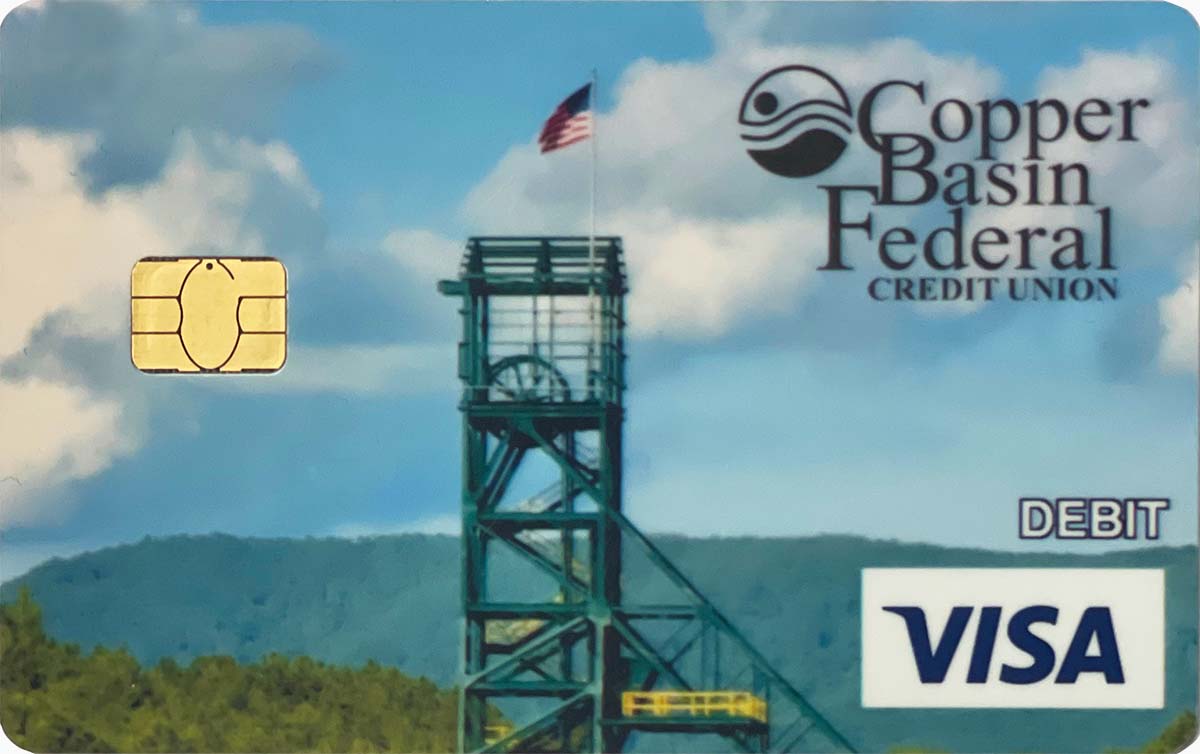 2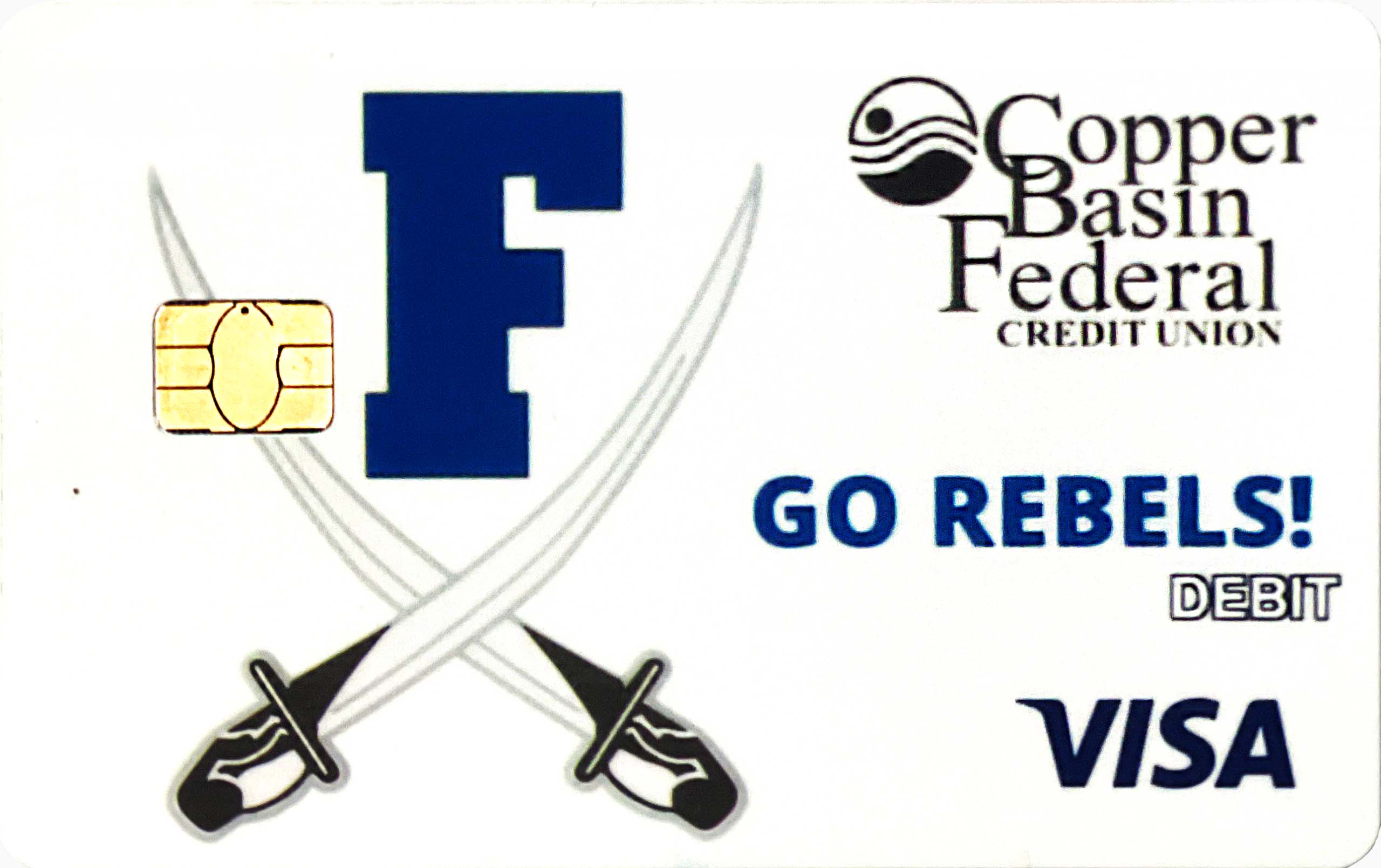 2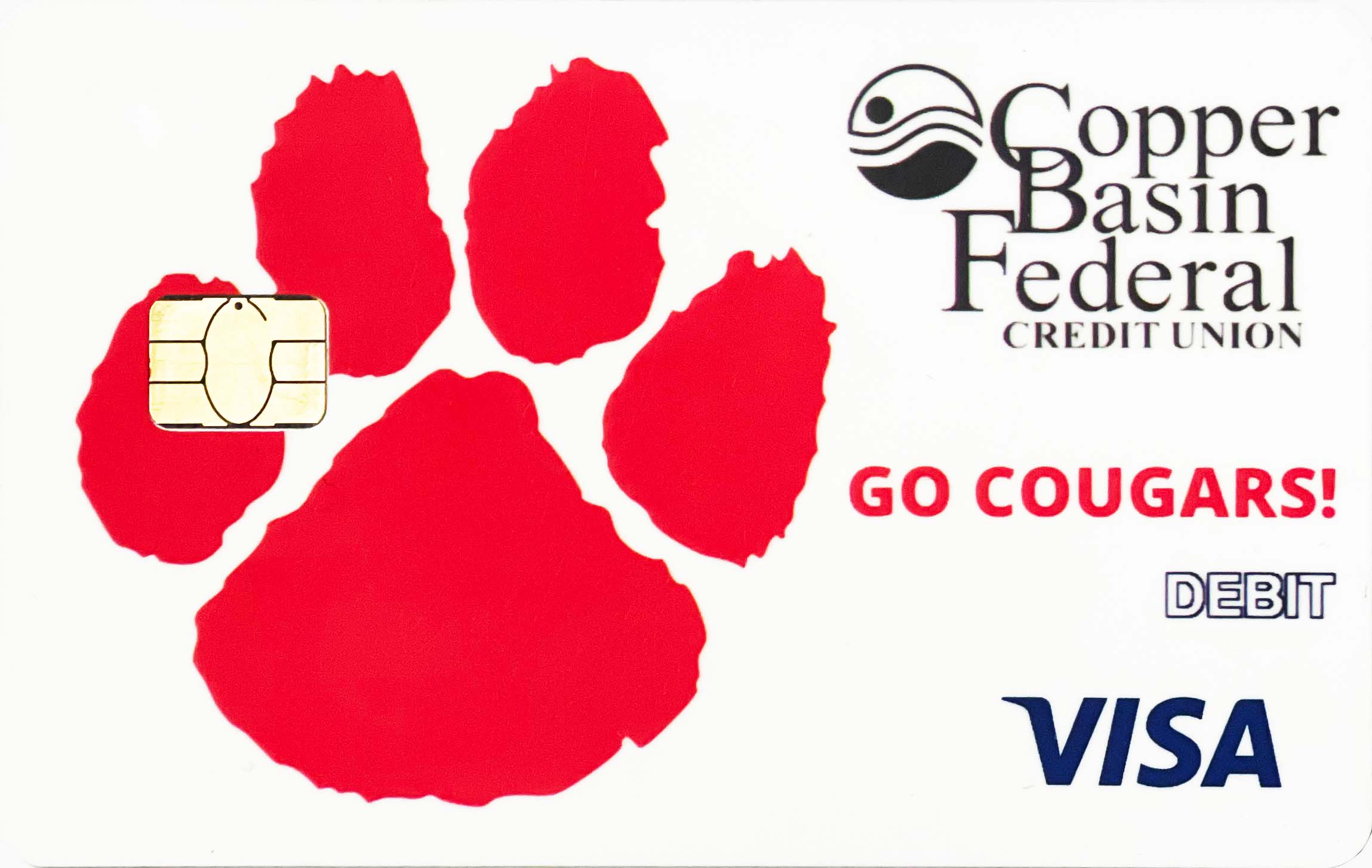 To qualify for a debit card, you must be 17 or older and have a checking account at CBFCU. All applications are subject to credit approval. Students up to age 25 can have this account type. We will automatically convert them to a Total Checking Account type at age 25.
Card Management & Spend Tracking
Introducing card management and spend tracking features in mobile banking. A powerful new way to manage all your card has to offer. Using the card management features, you can:
Set card controls by location, merchant type, and spending limits.
View spending insights for a clear picture of when and where you purchases were made.
Add travel plans so you can use your card worry-free.
Quickly add your cards to your device's digital wallet.
Receive transaction alerts, fight fraud, quickly reach support, and more!
Make sure your app is up to date, and simply tap "My Cards" within the mobile app to get started.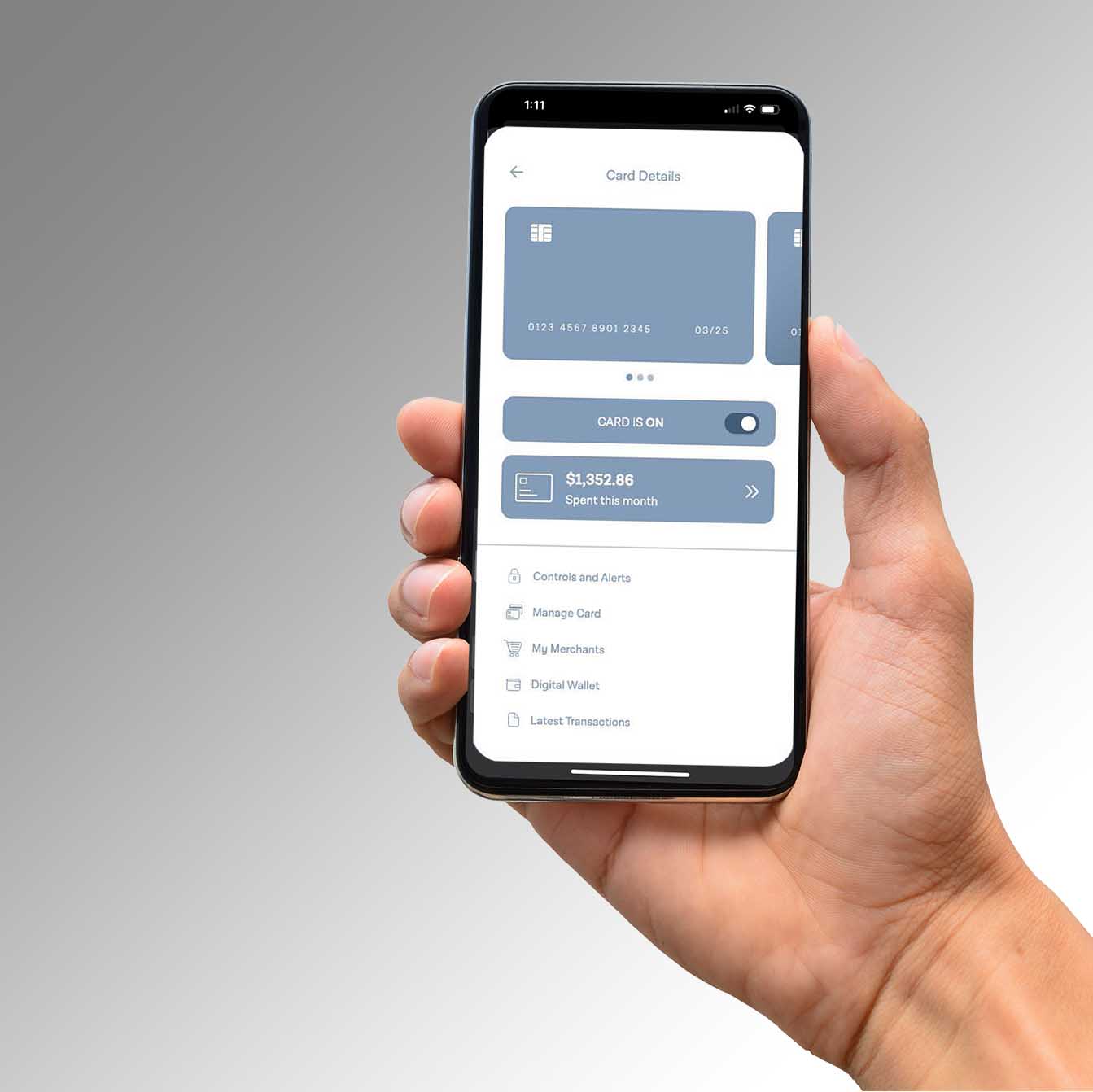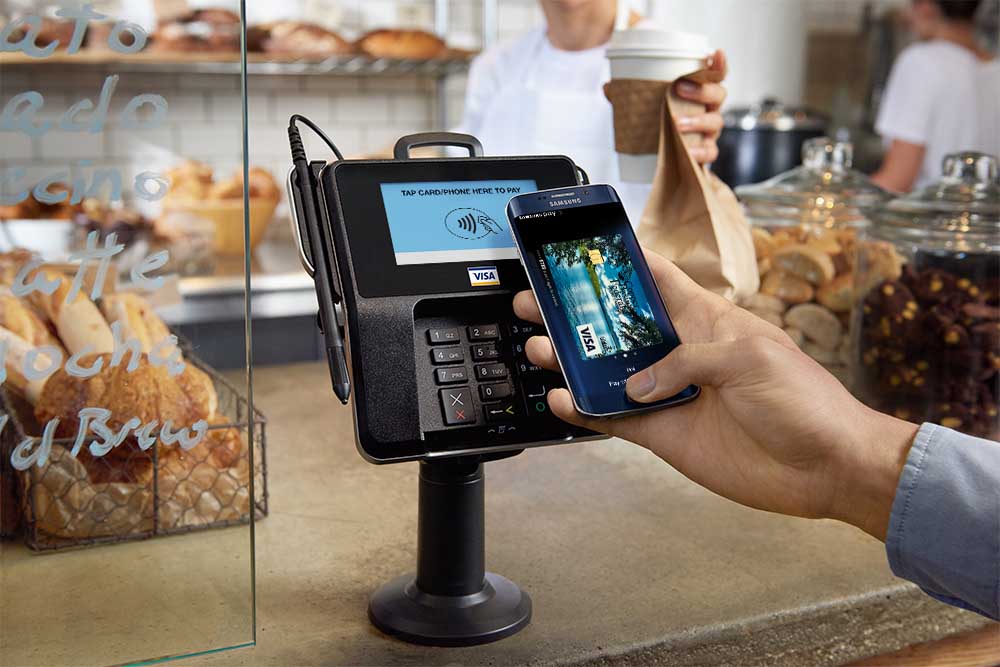 Digital Wallets Available
Digital wallets are mobile apps that securely store your Debit Card information to be available wherever you are. This can be used in-store, online, or in apps, all you need is your phone!
Now you can pay with your CBFCU debit card using Apple Pay, Samsung Pay or Google Pay. Paying in eligible stores is as easy as holding your phone up to a contactless reader.
Easily add your card to your compatible smart phone device and forget fumbling through your wallet to find your card or entering a bunch of info when you're ready to checkout!
Benefits Of A Digital Wallet
1. Extra Convenience
Whether you're shopping online, in a store, or in an app, your digital wallet is available with your information for an easy checkout! Most digital wallets let you transfer and request money making it easy to split the bill if out with friends. Transactions are as easy as holding your phone over the payment terminal and verifying the purchase. Most purchases can be completed in seconds and no more typing in your entire card number every time you're online shopping on your phone.
2. Your information is safe
Digital wallets were built with security in mind. Your information is encoded reducing any security risks. If you misplace your physical card, it is easy for someone to get all your information. With digital wallets, if you were to misplace your phone, they all have a two-step authorization to access the card information, on top of having a password to get into your phone in the first place. Your card is fully linked to your CBFCU online banking account, so you will still be able to see all transactions as if you were still actually swiping the card.
3. Free Access
Digital wallets are free to use whether it's Apple Pay, Samsung Pay, or Google Pay, there are no extra fees to add in your card! You can have multiple cards in your digital wallet to have your wallet on the go.
Debit Card Frequently Asked Questions
Why isn't my debit card being approved for transactions?
Some possible reasons could be that you have insufficient funds, you have a loan payment that is past due, or you have exceeded your spending limit for the day. The most common reason is because the merchant is processing your card as a "credit" transaction. Our cards require a PIN and to be processed as "debit".
I need to purchase an item online/over the phone and the amount is greater than $1500. What do I do?
Contact Member Services at 423.496.3812 or 706.632.4888 during business hours in order to raise you "not present" debit limit temporarily.
What are the extra 3 digits found on the signature strip on the back of the card?
Those digits allow online access with your debit card as well as protection to prevent fraudulent use of your account.
My debit card is going to expire next month, do I have to reorder a new one?
No, a new card will be sent before the end of the expiration month, you will need to re-activate the card by calling the 1-800 number.
How much does it cost to have a Debit Card?
There is no monthly fee to have a debit card.
My card is cracking, can I get a new one?
Yes, there is a $5 replacement fee.
My card was lost/stolen, can I get a new one?
What do I do if I forgot my PIN?
Call toll free 1-800-992-3808 and follow the prompts to reset your PIN.
Can I change my PIN?
Yes. Call 800-992-3808 and follow the prompts to change your PIN.